It's that time of the year again where change of season gives birth to not only a change in temperature, but also to all sorts of allergies, colds and flu, stomach bugs and maybe a few more stiff joints than you remember having.
Why you should use The Bellabaci Aches and Pains Get Lost Genie.
Getting your hands on the Bellabaci Aches and Pains Get Lost Genie, one of our luscious lotions which turns into a luxurious deep-treatment oil on application, will prepare and sustain you through this time. One of the reasons this is true is because it contains the wildcrafted ingredient called Katafray essential oil!
So, what makes Katafray essential oil so special?
Katafray essential oil, native to Madagascar exclusively, is captured via steam distillation from its light colored bark and has been used for hundreds of years as part of their traditional medicine.
F.Y.I: A very high-end cosmetic house has recently launched a new skin range featuring this fabulous ingredient, after their scientists discovered its healing effect on skin ailments such as dermatitis, psoriasis, eczema and irritation. It also is found to have extreme nourishing and fortifying effect on the skins' moisture balance, keeping it hydrated for long periods of time, no matter the climate.
The effects that Katafray has on skin are only a small part of the effect it has on your body. We have rounded up the most important reasons for you to use the Bellabaci Aches and Pains Get Lost Genie, to get you fair share of Katafray, without paying an arm and a leg for it!
Benefits of Katafray Essential Oil:
• Treats rheumatic pains, sciatica, arthritis and lumbago
• Aids in inflammation in the respiratory tract, asthma, laryngitis, headaches and fever
• Great remedy for insomnia and disturbed sleeping patterns such as jet-lag
• Helps fight congestion in veins and lymphatics, varicose veins and capillaries
• Firming and toning effect
• Calms the stomach and clears pathogenic or bacterial activity
• Restores energy and zeal; after illness and trauma
• Tonic effect
• Soothes and relaxes muscles, nerves and joints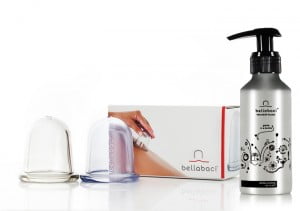 Using your Bellabaci Aches and Pains Get Lost Genie with your Bellabaci Body Cups, our hand-squeezed vacuum suction cups based on the treatment successes of Ancient Chinese Cupping, will increase your results dramatically. Through the negative pressure that the cups offer, you will increase product penetration and the cups assists with their on treatment effects on relieving pain, stagnation and even cellulite! The Bellabaci Aches and Pains Get Lost Combo will be the best investment you've made for yourself towards a healthy and pain-free body!
Would you like to contact us for a personalized prescription? Let us assist you with your health and wellness needs and goals!
Happy Cupping!