Are you feeling a bit self-conscious to get into your beach gear? Having a bikini body is hard work. We can help to achieve your smooth thigh goals. Our method provides tangible results from the very first treatment. If your spa is not offering the Bellabaci Cellulite Be Gone treatment, tell them about it now!


The Bellabaci Cellulite Be Gone treatment is world-famous for fast results. Have your professional treatment, twice per week. Two consecutive rest days are recommended between each week's session and ensure that you are doing your bit with the correct home-care.
Multitask yourself to next-level smooth and toned skin.
Use your Bellabaci Cellulite Be Gone Home Kit while you are watching your favorite series. Just think how much precious time goes wasted watching the telly. Just 10 minutes per day on your target areas will help you get there SO much faster!
What else do you need to do?
First things first. We all know that we should detox and drink plenty of water.  This info might seem like a cliché, but understanding why it will help you is what will motivate you to do it.
Your bikini body needs water, and plenty of it!
Water plays an integral part of how the body functions. When related to achieving your bikini body, it is essential! The pure water you drink, is helping you to:
Flush toxins caused by acidity in the body
Water alkalizes the pH. An acidic pH gives rise to accelerated aging and is connected to most diseases that has become common in the last 60+ years
Mobilizes and facilitates the lipo-sculpting process
Cleanses your colon to prevent belly bloat and stagnation
Hydrates the skin cells and supports the renewal process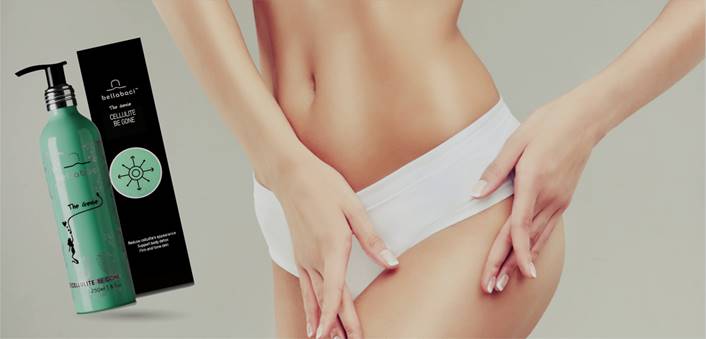 Take charge of your Bikini Body with these top pics:
The Bellabaci Kese:
The Kese is an excellent choice to remove fake tan and dislodge and prevent ingrown hair. Most importantly, you are gaining superb micro-circulation and exfoliation. Used dampened and without soap in the shower or bath. Give your skin a few minutes to soften before using it after rinsing off your soap lather. Recommended for using a max of 2 x per week on the body only.
The Detox Concentrate:
Your liver needs some extra help to mobilize fat and clean your body. Apply 2-4 drops of the Detox Concentrate to your lower back to help the liver, kidneys and cellulite target areas twice daily.
The Cellulite Be Gone Crème or Massage Lotion:
Treat all aspects of cellulite, including stretch marks, detoxification, fluid retention and lipo-smoothing. Use the Crème for daytime or on the days you will not be using the Bellabaci Body or Super Cups. The Massage Lotion has the correct lubrication to use with the cups for a double-professional treatment.
The Bellabaci Body and Super Cups:
Did you know that Bellabaci INT is the creator of the hand-squeezable cupping massage system for face and body, used in spas and at home? Stick to the original and massage your cellulite away with cupping therapy.
Have a question? Contact us HERE or