What are Gua Sha Stones?
Gua sha stones are tools used to relieve tension, sculpt skin, and increase circulation and lymph drainage. They are traditionally made of jade or quartz, but plastic options are also available. They're available in a variety of shapes, but usually they are somewhat tapered so there is a smaller edge that can be used near the eyes or nose.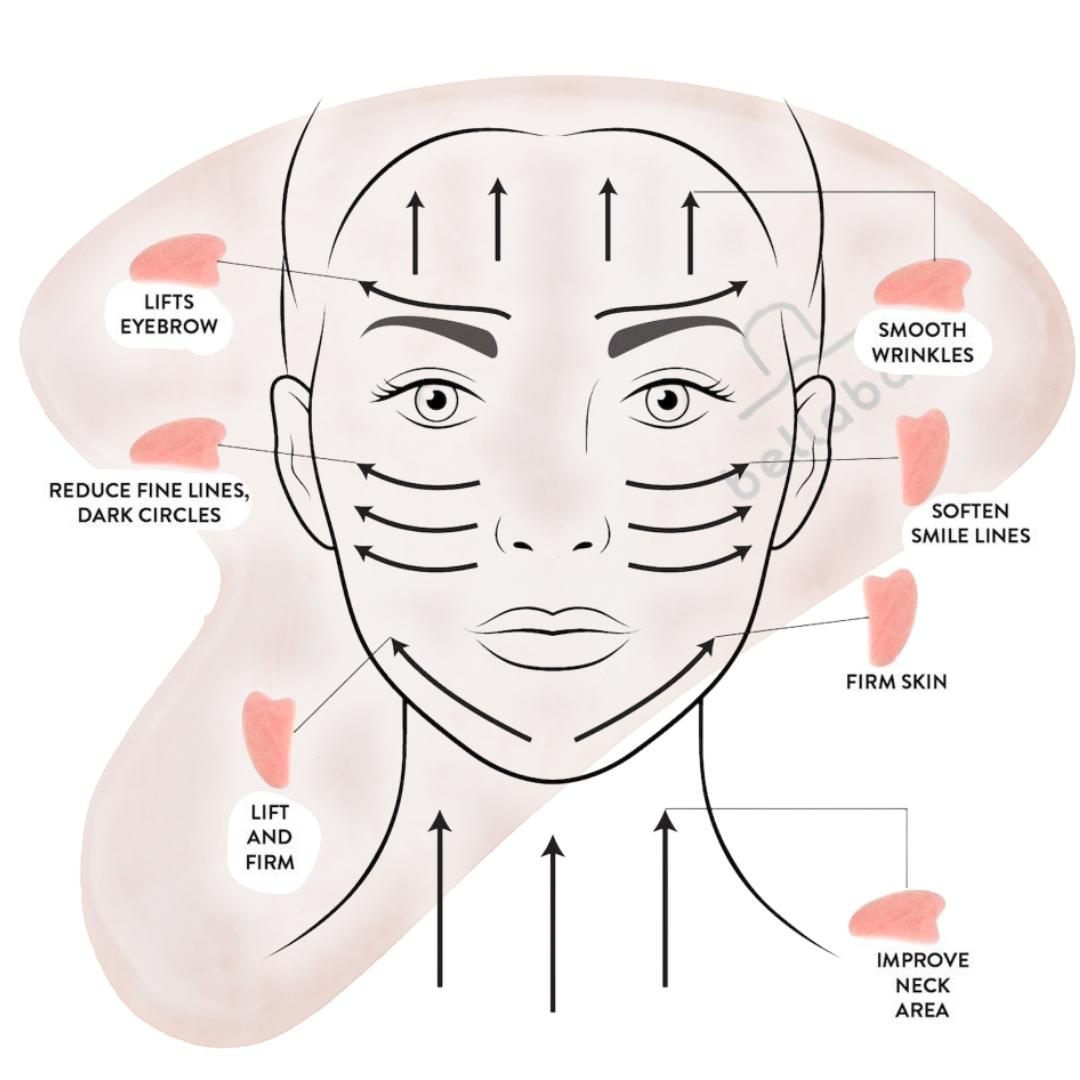 Benefits of Gua Sha Rose Quarts Stone Massage ?
Structure a lifted appearance.
Facial contouring.
Reduces puffiness and under-eye bags.
Relieves muscle tension and tight jaws.
Promote lymphatic drainage and toxin removal.
Ease the tension that can cause fine lines or wrinkles.
Healthier skin
Tone and tighten skin
Promote blood circulation
Decrease inflammation
Directions
The Gua Sha stone is very easy to use. It does depend slightly on your skin type,
concern, and tolerance, however once a week is recommended as a start and
ultimately perform Gua Sha at least 2-3 times a week until you are in a routine and can use it daily for optimal results.
Hold the Gua Sha stone at a 45-degree angle or flat to the skin and drain upwards and outward from the midline.
Enhance your skincare routine by adding the Gua Sha stone with your serum, oil or nourishing moisturizer that can provide slip
We recommend using the Gua Sha stone in conjunction with the Nautilus Gem Serum and Luminescence anti-Aging balm for the ultimate lifting and wrinkle reduction experience.