Green Caviar offers a sustainable approach for the environment whilst offering natural products that delivers results. It combines renowned botanic ingredients with technological innovations and puts the emphasis on a radiant and fresh complexion where hydration is an indispensable ritual.
It is composed of delicate pearls, this algae is commonly known as vegetal caviar or sea grapes . Originally from South-East Asia and highly appreciated for its nutritional qualities, vegetal algae known for its antioxidant and anti-inflammatory properties.
The revitalizing algae is harvested in the heart of the Philippines, this alga draws its benefits from the Bohol sea. Rich in oligo-elements and polysaccharides, it exhibits hygroscopic properties. Capable of capturing and retaining water, the molecules help the algae fight against dehydration when it is extracted from its natural environment.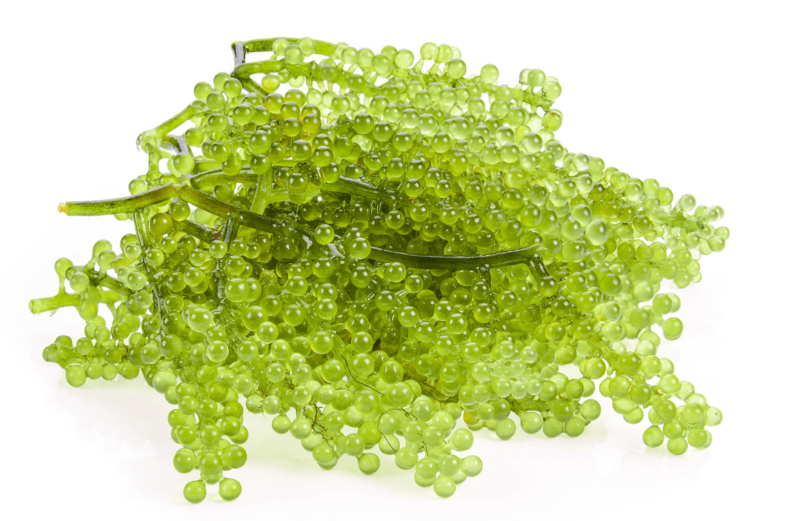 Daily exposure to external aggressors can damage the skin's protective film/barrier and thus skin can become dry and this can lead to fine lines and wrinkles to form. Green caviar offers a wave of hydration for your skin that is essential to preserve skin radiance, suppleness and elasticity
The Green Caviar hydrating effect has been observed on 19 volunteers during 24 hours.
Increases skin hydration significantly

Assist skin to fight against dehydration throughout the day

Regenerating and protecting
Provides suppleness and vitality to skin.
Smoothing and energizing to the skin

Revitalizing and has antioxidant properties
You can find Creen Caviar in the Nautilus Green Caviar Micellar Water, Luminescence Anti Aging Balm, and the Green Caviar Clarity Mask.