Growing old comes with numerous issues that affect your health. One of them concerns the quality of your skin, which tends to lose moisture and develop a scaly, flaky texture. These signs point to mild or severe Dehydrated Skin, which may lead to even bigger problems if you don't act quickly. Fortunately, you can use a potent anti-aging gel-like Bellabaci Stress No More Genie to increase hydration and reduce tension and depression. Here is how it works!
What is the Bellabaci Stress No More Genie & How can it help for Dehydrated Skin?
Bellabaci Stress No More Genie is an all-natural gel that you may use to improve the quality of your skin and diminish the effects of stress and depression. This organic solution transforms into oil when you apply it on your skin and works as an aromatherapy formula that induces relaxation.
The Stress No More Genie from Bellabaci is a non-staining, anti-aging gel that has a quick absorption rate into your skin where it nourishes the cells with essential oils. Daily use may keep your skin moisturised, reduce redness and itchiness and help you unwind from intense mental tension.
How does Bellabaci work?
Bellabaci Stress No More Genie works in alleviating your skin condition and improving your general mood. Its powerful aromatherapy effects should improve your physical health as well as your emotional wellness.
You can use this organic gel with other Bellabaci products, such as the hand-squeezed massage cups to enhance your overall well-being and get rid of stress. The Stress No More Genie anti-aging solution works on any area of your skin that you decide to apply.
What are the ingredients in Bellabaci & how does it help with Dehydrated Skin?
Contrary to other stress fighters out there, Bellabaci Stress No More Genie helps you manage stress and depression holistically. It means that this gel reduces nervous tension, alleviates insomnia, headaches and sleep disturbances with zero adverse side effects. Its anti-inflammatory properties come from a unique formula of Parabens-free, all-natural ingredients that include:
Fractionated Coconut Oil
Rosehip Seed Oil
St John's Wort
Geranium Essential Oil
Jasmine Essential Oil
Lime Essential Oil
Patchouli Essential Oil
Ylang Essential Oil
All of these organic elements work together to relieve depression and stress and to make you feel better in your own skin. Regular use should reduce dehydrated skin, eczemas, skin flakes, and spots that appear as a result of nervous tension and intense mental pressure.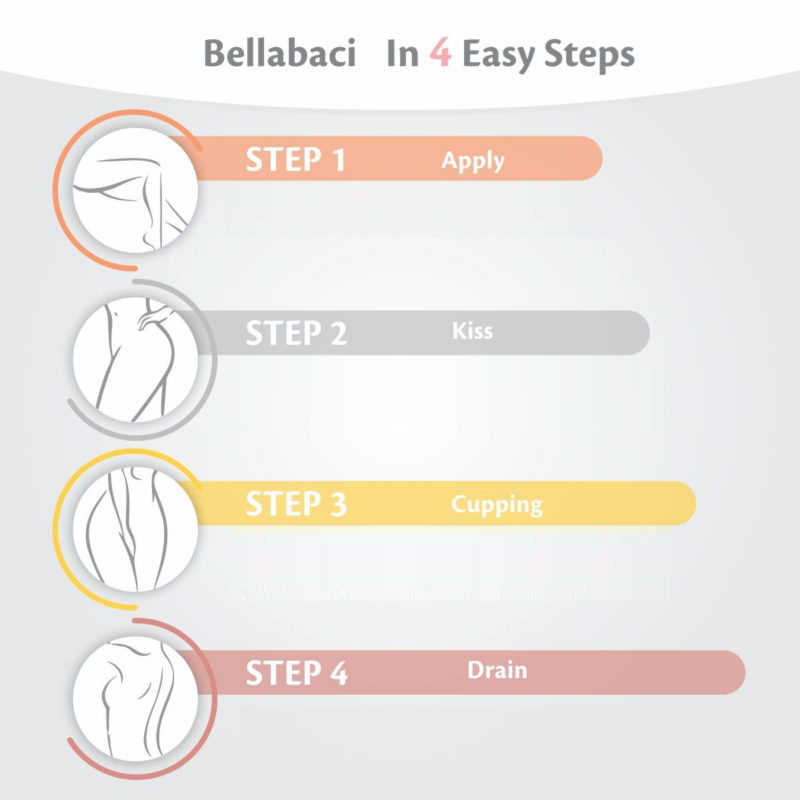 How to use Bellabaci
Bellabaci Stress No More Genie is easy to use. You need to apply it to your skin twice per day for an extended period to relieve problems associated with stress and depression. Its superior blend of essential oils and active ingredients will penetrate your dehydrated skin quickly and alleviate feelings of stress and discomfort.
This anti-aging, non-staining gel from Bellabaci bases its unwinding effect on medical sources that reveal how important hydration is for aging skin. You can use it in combination with the Bellabaci Body or Bellabaci Super Cups to improve the stress-relieving action and obtain better results in record time.