The body is engineered to naturally clear out waste products. Cellular waste disposes of through the circulatory system. However, in cases of stress, immune dysfunction, injury, poor circulation, or toxin overload, these wastes can build up in the system and create stagnation. 
Symptoms of toxin stagnation can be mistaken for tiredness, regular colds and flu (poor immune function), sleep irregularities, hormonal imbalances, stiffness and pain.
Carbon dioxide and lactic acid are normal build-ups that need to be cleared. Additionally, in the modern world, we face a lot of unnatural wastes like preservatives, carcinogens, heavy metals, steroids, pesticides, and exogenous hormones. 
Cupping massage brings waste products and toxins out from the tissues and clears it from the interstitial cells. Some of the waste and toxins will expel through the pores. The action of cupping expands pores with the negative pressure, allowing for increased discharge and detoxification. 
The remainder of the waste that pulls out of the tissues with the cupping massage technique becomes more accessible to the circulatory and lymphatic systems, where it can expel.
Which massage oil is best to detoxify with Cupping Massage?
Combine your Bellabaci cupping massage session with the Cellulite Be Gone Genie in a Bottle. This is the most potent formula in the Bellabaci Genie in a Bottle range. Cellulite Be Gone is formulated to address toxin removal, dissolve lipid pockets and improve overall function. It combines active natural ingredients such as Buchu, Milk Thistle, Bladderwrack, Moringa and Marula known for their benefits to clear the waste and expedite the waste removal process to detoxify with cupping massage.
Want to win 3 months' supply of The Cellulite Be Gone Genie?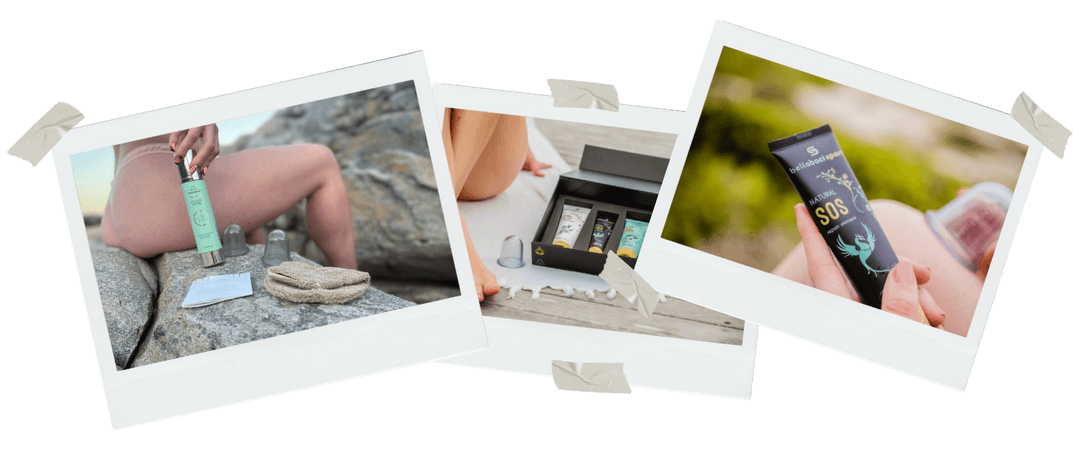 Send us a picture using your Bellabaci Cups or favourite Genie in a Bottle. Each picture gives you ONE valid entry!
Entries close on 15th July 2022.