Is it just me or are regular Fibromyalgia sufferers experiencing heightened lower back pain during lockdown then ever before? Perhaps it's the lack of exercise, healthy habits, too much sleep or even too much TV time, but I for one have woken up every morning with a stiff and sore lower back. 
What is Fibromyalgia? 
Fibromyalgia is characterized by musculoskeletal pain accompanied by fatigue, sleep, memory and depression. Symptoms include the sensation of chronic pain experienced in muscular tissues located mainly on the lower back, upper back and the shoulders. 
Below are some healthy habits for Fibromyalgia sufferers:
CUPPING THERAPY FOR FIBROMYALGIA
The pressure build-up of fluids and acidity causes pain and inflammation. Cupping can help to mobilize and drain this fluid, easing the muscle fibres and soothing aches and pains. A powerful surge of fresh blood supply is also created, bringing much-needed oxygen and nutrients to cells and damaged tissues.
We recommend an evening cupping ritual on your lower back. This can be done easily in the comfort of your own home with the Bellabaci Body Cup.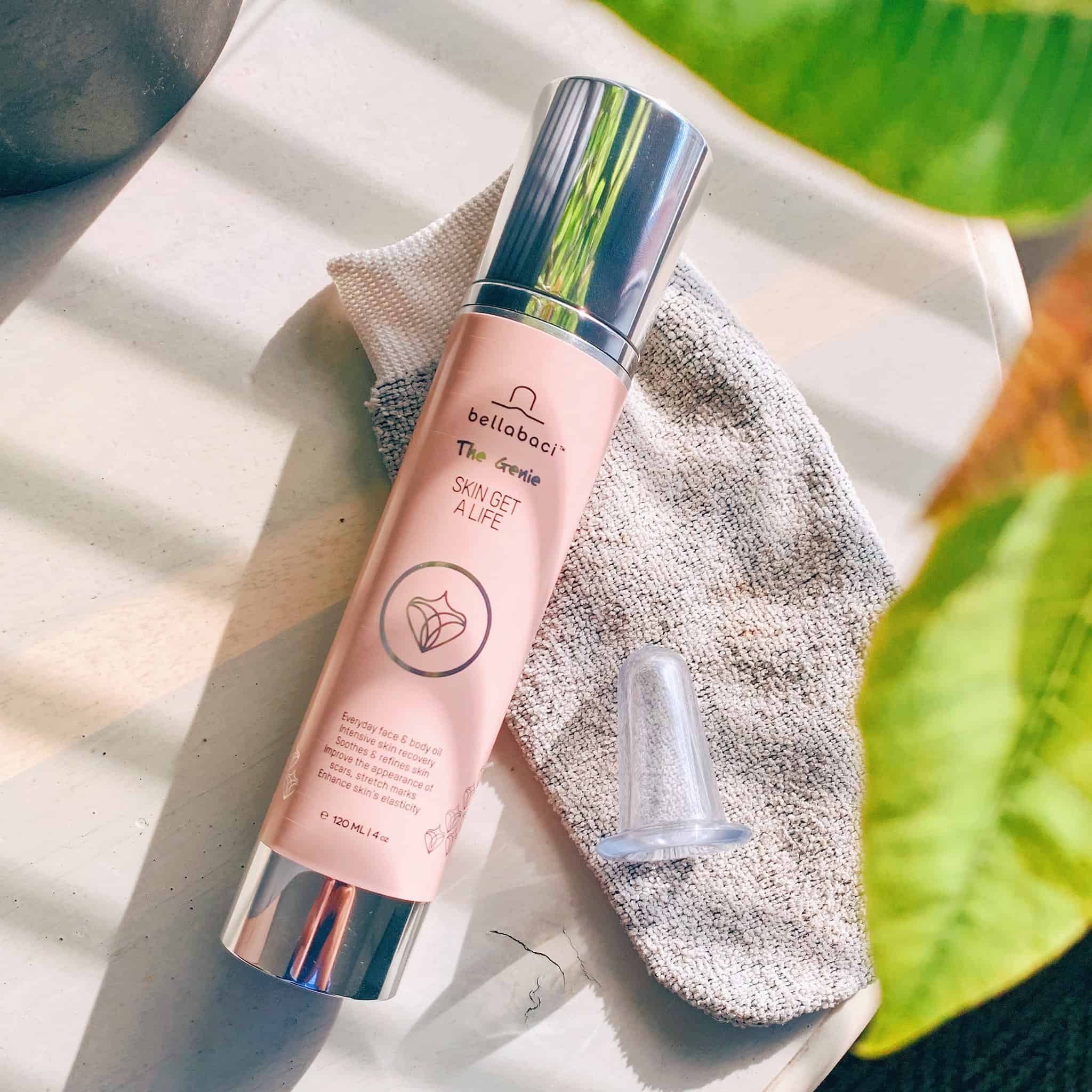 STRETCHING 
We understand the exercise is the last thing you feel like doing first thing the morning. But after a long sleep, it's better to stretch your muscles and get the juices flowing as much as possible and to create healthy habits. We recommend a glass of water and as little as 4 yoga poses first thing in the morning. 
DRINKING WATER REGULARLY
The National Academies of Sciences, Engineering, and Medicine determined that adequate daily fluid intake is: About (3.7 litres) of fluids for men and about 11.5 cups (2.7 litres) of fluids a day for women. Not only will this help with hydration and blood circulation around the inflamed area but it will also help with ageing, as muscular pain tends to worsen over time. 
ESSENTIAL OILS TO SOOTHE MUSCLE PAIN
Arnica, Katafray, Lavender, Letsea and Peppermint essential oils are powerful essential oils that restore and soothe muscular discomfort. 
We recommend applying the HELLO BODY MECHANIC Wellness Oil Genie to the targeted area. Massage the area regularly.