The Bellabaci Circuflow Genie in a bottle is formulated with a bouquet of natural active ingredients to improve the circulation and lymphatic drainage capabilities. This week, we are highlighting the fantastic wellness benefits of Butcher's Broom Extract that makes part of this holistic massage oil.
Butcher's broom extract, also known as Ruscus aculeatus extract, is derived from the root of the butcher's broom plant. It has traditionally been used for various health-related conditions including sluggish circulation, vein disorders and hemorrhoids. In recent years, it has also become a popular treatment in skincare as it has been found to have some potential benefits for the skin.
Benefits of Butcher's broom extract for the skin:
Reduces inflammation: Butcher's broom extract has anti-inflammatory properties that can help to soothe and calm irritated skin, and reduce redness and inflammation.
Improves circulation: This plant extract can help to improve blood flow to the skin and increase circulation. This action assists to oxygenate and nourish the skin, making it look more radiant and healthy.
Anti-aging: Butcher's broom extract has been found to have antioxidant properties that help to protect the skin from free radical damage and slow down the aging process.
Reduces puffiness: Addresses the appearance of puffiness and dark circles under the eyes. By improving blood flow and promoting lymphatic drainage, butcher's broom extract can help to reduce fluid retention and puffiness in the skin.
Use the Circuflow Genie with facial cupping for professional results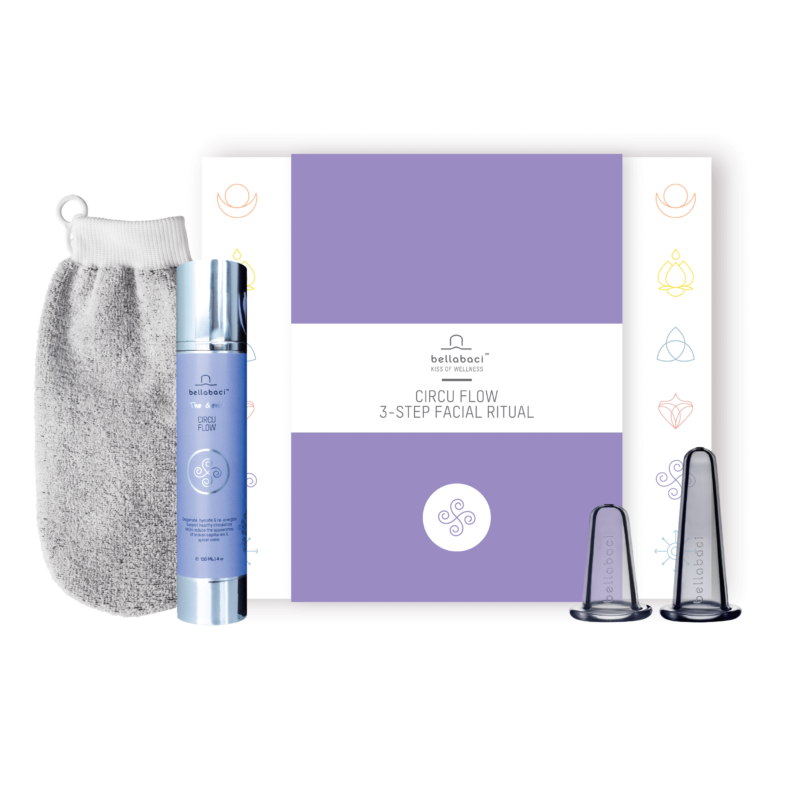 Facial Cupping massage can help to increase the penetration of topical skincare products by increasing blood flow and promoting better circulation to the area where the cups are applied. The suction created by the cups can also help to lift and stimulate the skin, which can create small channels in the skin, allowing skincare products to be absorbed more easily and deeply into the skin.