Whether you're practising social distancing or self-isolation, urban stresses have increased ten-fold in the past few weeks. So we've put together a list of de-stresses that you can enjoy in the comfort of your own home while enjoying some Bellabaci indulgence. 
Fill your senses. Have you ever smelt something delicious and felt instantly happier? Aromatherapy can offer comforting support to daily stresses. Jasmine, Neroli, Cape Chestnut are a few essential oils that instantly uplift the mood and senses, offering a daily respite to daily urban stresses. Try the Bellabaci Deep Relax Essential Oil Complex or SOULFOOD INNER-PEACE
Practice stretching. There's something about stretching the body that can make everything fall back into place again. Stretching increases blood flow and oxygen. It's also been proven to relieve stress and anxiety.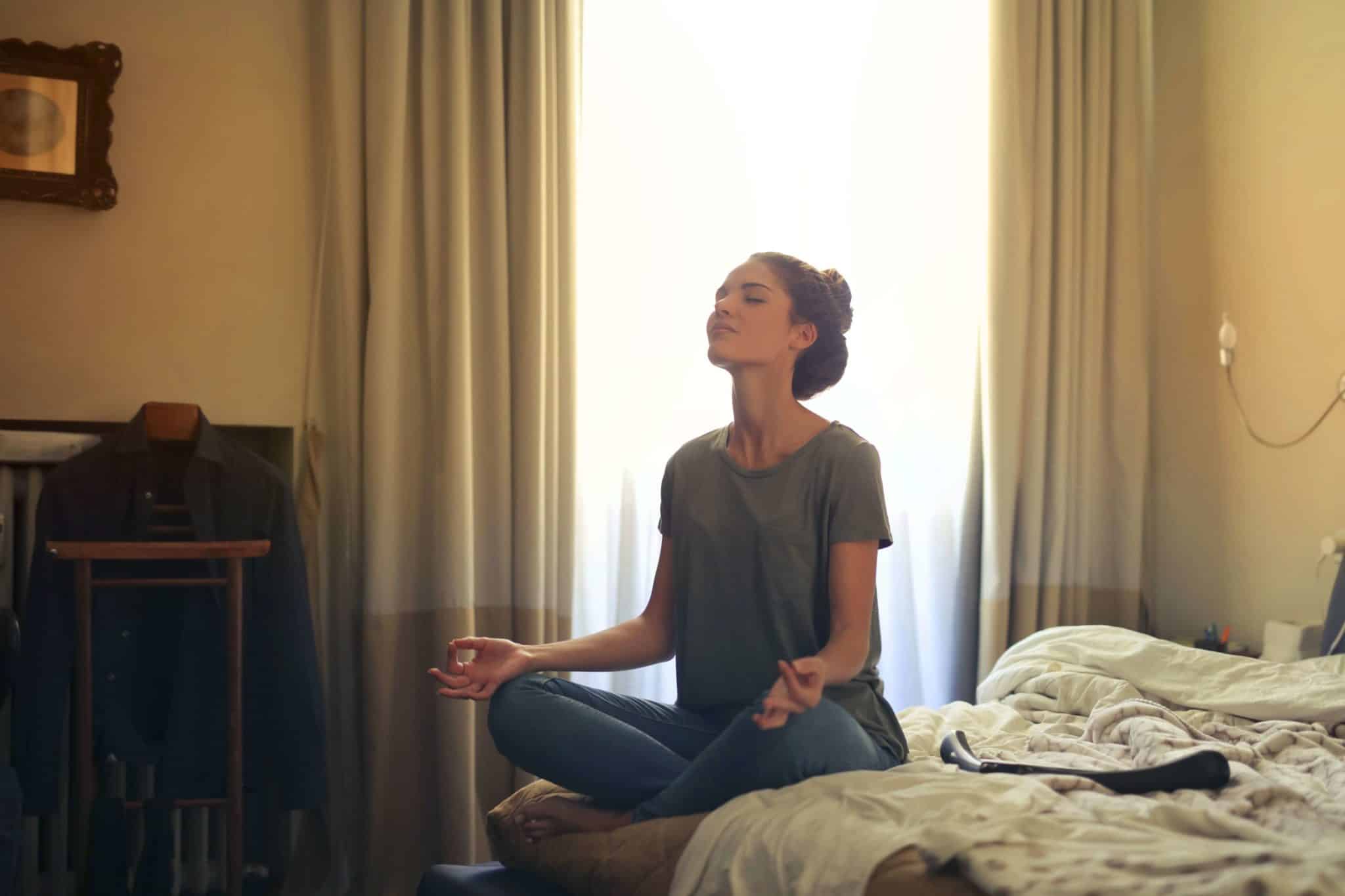 Start a ritual. Having a routine or ritual in place can create a much-needed sense of structure, especially when struggling with a busy mind or anxiety. Take 5 minutes to enjoy a yoga ritual or Cupping ritual for that matter. Turn off, unplug and focus on the ritual itself. Try the Bellabaci 3-Step Ritual Kits. 
Sip tea. When do you ever make a cup of tea and actually sit back and enjoy it? Generally, we're busying around the house never stopping to sit back and actually savour it. So if you're working from home or keeping your distance treat yourself to a cuppa and put your feet up. 
Be in awe. Gazing at your garden plants and neighbourhood trees can actually cure a bout of built-up stress and give you an extra lift too! "Forest bathing" or shinrin-yoku has become a 2020 wellness buzzword and you don't have to be in a secluded forest to do it either. It's all about opening your senses and being in awe with your natural surroundings, even if you're looking out your kitchen window. This somewhat meditative state of feeling the grass in your toes, appreciating the movement of leaves and branches in the wind or simply smelling the leaves can offer a quick boost of feel-good endorphins.