Cupping therapy comes from the therapeutic practices of the ancient shamans of ​Mesopotamia​. It consists of the application of suction cups with which a vacuum effect is generated that sucks the skin and part of the muscle, in such a way that the pores open and improve the blood and lymphatic circulation.
Cupping therapy provides a series of ​health benefits that often surpass modern medical therapies. Cupping is part of alternative therapy because it does not involve the use of medications, radiation or surgery to achieve a therapeutic effect. One of the greatest advantages of alternative medicine is that these methods do not have undesirable side effects. One of the most common reasons why people turn to alternative treatment methods is because they are looking for a safe way to reduce joint pain and muscle pain. Dozens of clinical trials have shown that cupping therapy significantly reduces the pain of any origin.
Bellabaci International is the creator of the most sophisticated and simple to use ​cupping massage system on the market. This system joins a wide range of skincare products that meet the highest quality standards and provide the best results to our customers.
Benefits of Bellabaci Cupping Therapy
Anti-aging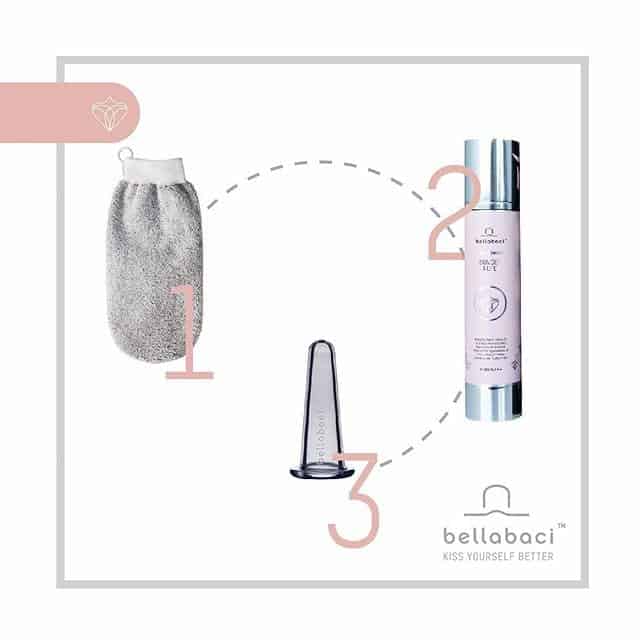 Bellabaci Cupping Therapy provides a lifting effect on the skin, improving facial circulation, toning and eliminating impurities. In addition, facial Cupping stimulates the synthesis of collagen and elastin, favouring tissue regeneration. ​The Bellabaci Skin Get a Life Genie complements the anti-aging treatment by smoothing and hydrating the skin, helping to eliminate scarring, wrinkles, and stretch marks.
Cupping Therapy is especially beneficial to eliminate cellulite. Through this therapy, the blood circulation is stimulated and the elimination of retained liquids is favoured, at the same time this therapy stimulates lipolysis and eliminates the fat deposited in the tissues. In addition, The Bellabaci Cellulite Be Gone Genie increases your detoxification capacity, reduces fat cells and repairs any skin damage, such as stretch marks.
Bellabaci Cupping Therapy relaxes muscles associated with chronic back and neck pains, migraines, rheumatism, and fatigue. This contributes to the individual entering a state of relaxation and helps to reduce stress. To increase the relaxing effect it is recommended to use Bellabaci Stress No More Genie Crème, a product formulated to help naturally with the relief of stress, insomnia, depression, low libido, and anxiety.
Cupping therapy improves blood circulation and lymphatic drainage, which affects various bodily functions such as cell repair, digestion, and immune function. The benefits of Cupping Therapy are cumulative, which means that the more you do, the more benefits you will get. The combined treatment with ​Bellabaci Circuflow Genie allows obtaining a better result helping to eliminate spider veins and heavy leg sensations.